Cooking Info
Cooking Info -This page is the jump off point of all the cooking info on BBQSuperStars. Pick out a topic and links to all the pages you need to read are on those pages. If you don't know aything about BBQ BBQSuperStars can teach you what you need to know! 
What is cooking all about? The basic idea of cooking is about putting ingredients together whether you need heat or not and building a product that everyone loves.  The basic idea of cooking in the United States is mingled with the French. French cooking came up with gravy, and the basic idea's of flavoring. Learn how to cook on The BBQSuperStars Cooking Channel
Cooking Woods are very important. You don't want to use mesquite in New England.  To much Hickory can over power a flavor profile. Hit the Cooking Woods tab above and explore all kinds of wood to cook with.
We in the United States have taken it to a whole another level.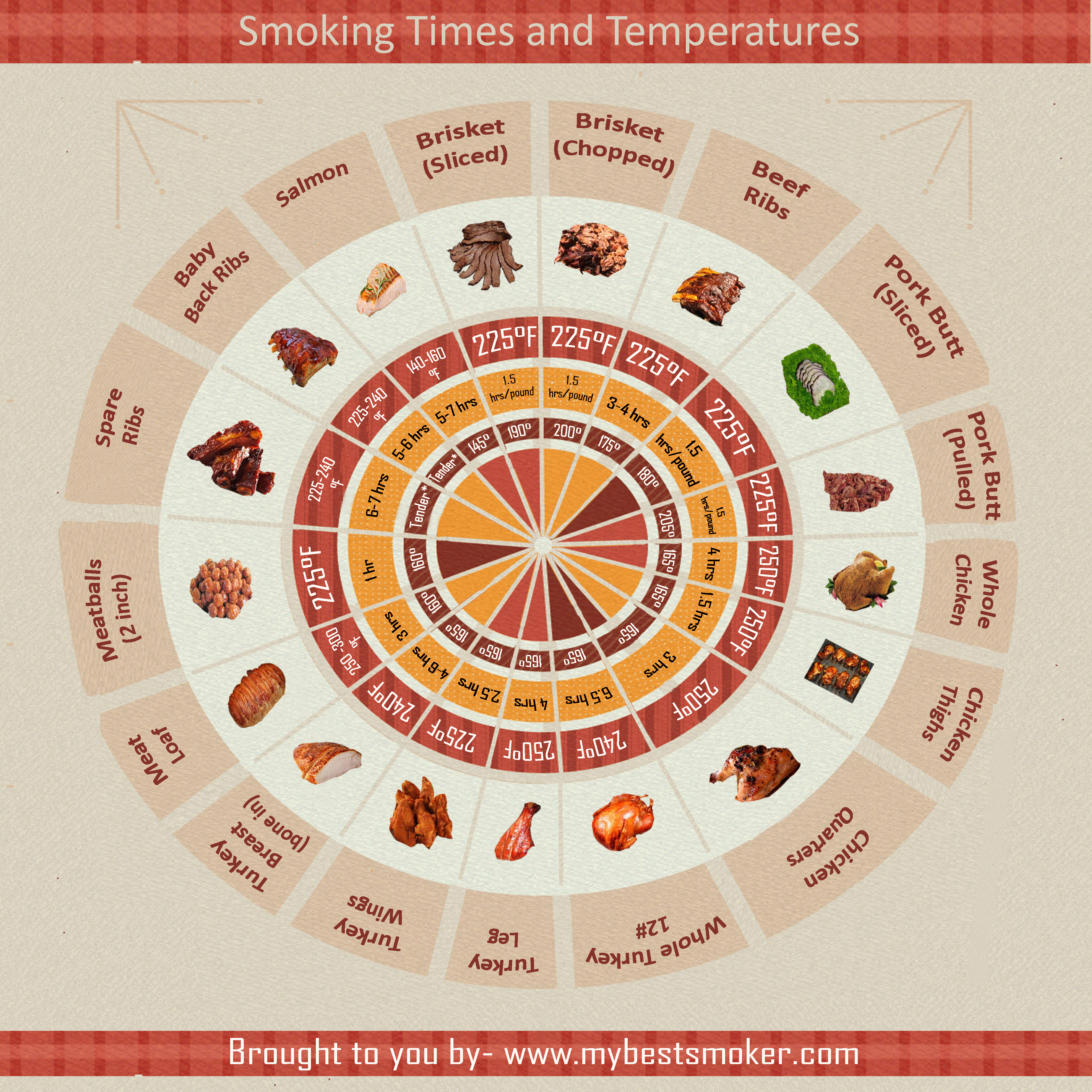 Smoking Times and Temperature by MyBestSmoker